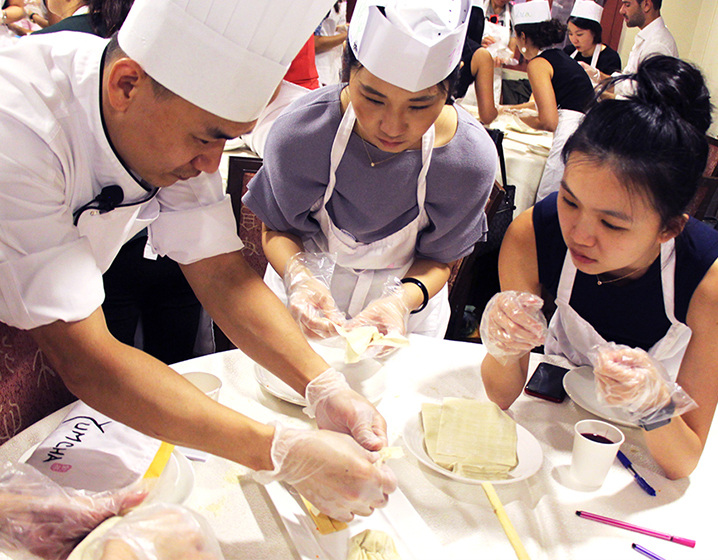 YUM CHA DIM SUM WORKSHOP
Yum Cha Dim Sum Workshop: Get hands-on with Yum Cha's Dim Sum Chef and learn to make traditional Chinese dim sum, from scratch! Take pleasure in tasting your own creations after the workshop.
Register your interest now at marketing@yumcha.com.sg for details. The participation fee is $88 nett (includes Course Material, Complimentary tea and 1x Dining voucher).
PLAN YOUR UPCOMING EVENTS WITH US!
Yum Cha Restaurants are elegantly designed with marble and teak, reminiscent of traditional oriental-styled teahouses. Our private rooms are flexible and can cater from 20 to 100pax. The spaces are perfect for all types of events, be it corporate, wedding solemnisation, family-friendly baby showers, birthdays, intimate gatherings or even business luncheons. We are also able to curate and craft up special menus for your event needs. Do contact us today if you are interested!
Our available venues for booking:
1) Yum Cha Chinatown
2) Yum Cha Changi
Do contact us at marketing@yumcha.com.sg if you are interested!